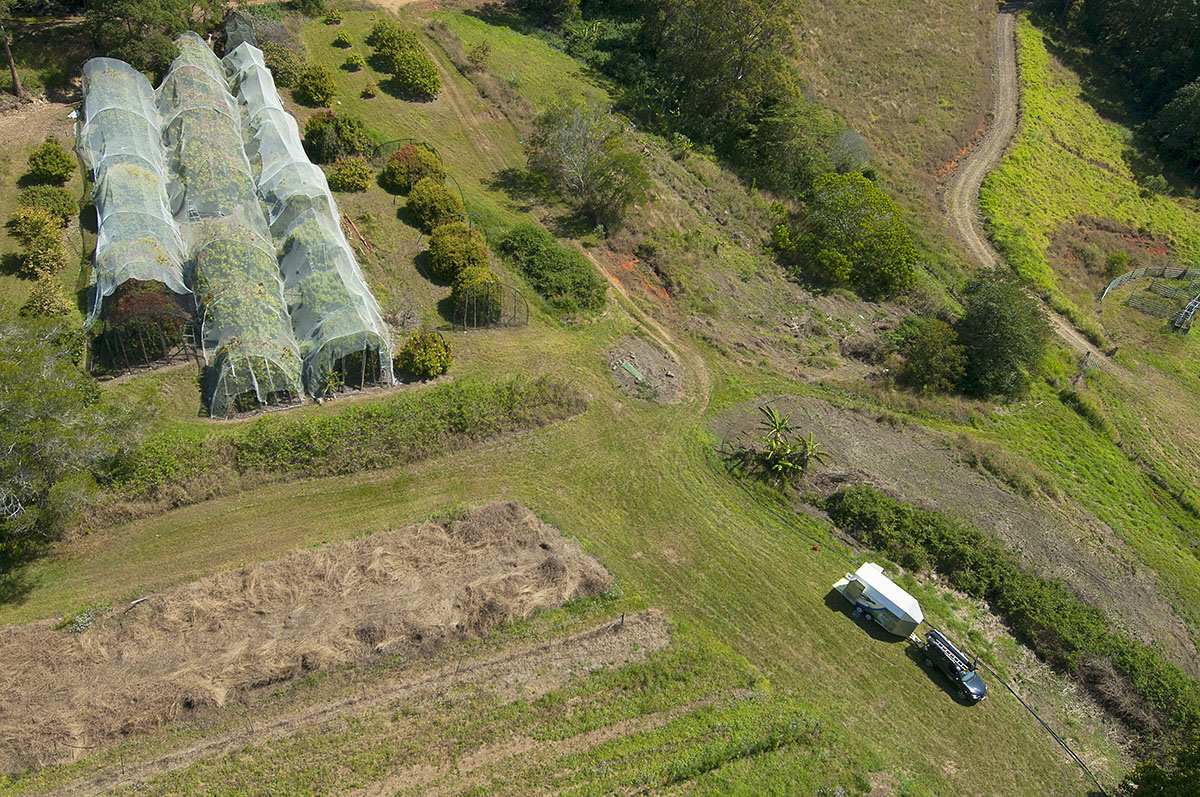 On the backroads again! This time to a 50 acre farm north of Peregian on the beautiful Sunshine Coast. My gut feeling was to bale and grab the nearest helicopter
Trailer in tow, we headed for the low ground ostensibly to send Billy up high to make panoramas. Getting down the hill was a breeze, getting back up was as exciting as it was alarming.
Exciting for me. Alarming for the other half of Birdseye Photography.
Whilst a 4WD would have been preferable, our all wheel drive was indispensable. The trailer careered and groaned through sun-hardened bogs. Pulling for all its might, the Mitsubishi roared back up the hill without any of my cares in the world. We burned rubber where no rubber had been burned before.
I'm back to complete the job tomorrow and I booked a helicopter.
________________________________________________________________________________________
Our beloved Nikon D700 is back!
I do like the Nikon D300, our back-up camera, but it's not the D700.
Back from the repairer and sporting a new memory card reader, the D700's first job was to take a few amazing images of a property located in The Gap.
The Gap is a suburb of Brisbane and I guess it received its name due to its low-lying disposition twixt a few hills. I could be wrong and I could google the suburb to check, but truth be told I can't be bothered.
Oh bloody hell. I will, ok?
Dear listener: this from wiki: The name "The Gap" is from the gap between Taylor Range and Mt Coot-tha which was the only access to this area in the early days..
I digress. Still smarting from his bout of oxygen, Billy played up (actually, down). Another round of milking from the snoot and a massive dose of helium soon fixed him and he sailed magnificently to 400 feet
Just before the wind kicked in, we got a few shots like this:
On shoots like this I wouldn't trade Billy for all the helicopters in China.