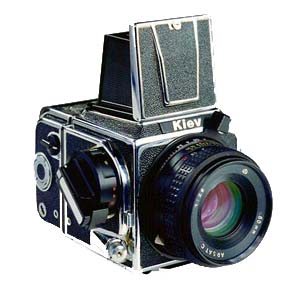 My love for medium format film photography, specifically for the wonderfully quirky family of Kiev cameras, will shortly take me a world of Hassebladdery, film backs and some serious fun.
The Kiev 88 CM (pictured), upgraded by the good folks at Hartblei, is the Soviet clone of the famous Hasselblad 1600F but for almost one millionth of the price!
Whilst this new acquisition won't take to the dizzy heights of professional photography, it is quite a step-up from the mighty and beloved Kiev 60 that kick-started my love affair with medium format film photography.